5th October 2020
Summerways Bridge Self Storage had become an active member of Checkatrade.com. We have recently applied  & cleared vetting and now pleased to be able to display our Membership Certificate, which is below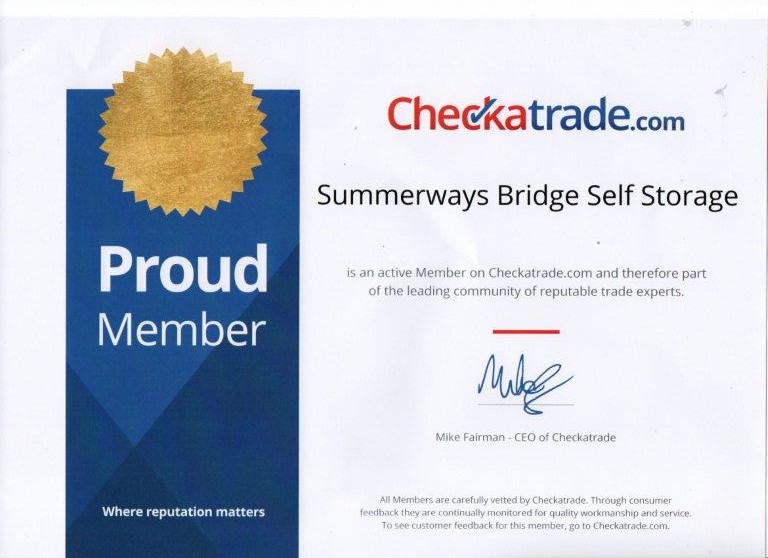 24th August 2020
Updating everyone on our new container self-storage area – we are now awaiting delivery of our last 20 foot container to complete the jigsaw, making a total of 31 containers for letting/hiring in three sizes. 
Our most popular size is the 20' x 8' x 8'6" high with a cubic capacity of 1360 cu fit (over 127 cu m)  
We have, at time of writing one only 40' x 8' x 8'6" available with cubic capacity of 2720 cu ft (over 254 cu. m.) available.
Many of our containers are so new that they have manufacturers dates of January and February 2020 stamped on them and all coming from South Asia (3 months by sea).
All our containers are 'handpicked one trip quality containers'. 
Ring Colin on 07486 996957 for more information or to book storage, alternatively Courtney on 07831 777236.